emma rickards
home
BITS & BOBS
FOR TEACHERS OF VISUAL COMMUNICATION DESIGN
The Design Elements & Principles

The design process in professional practice

Visual Communication Analysis

Exploring the emotive potential of type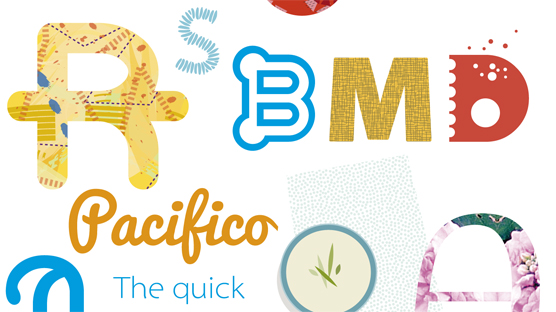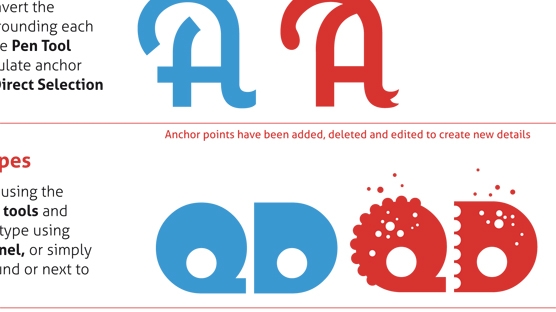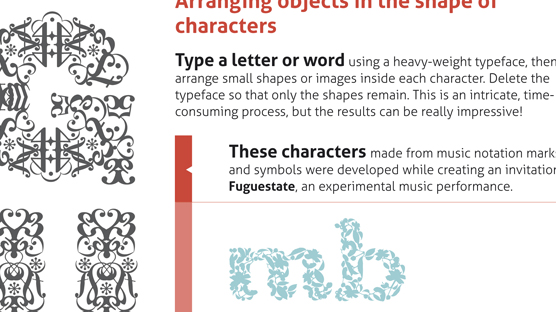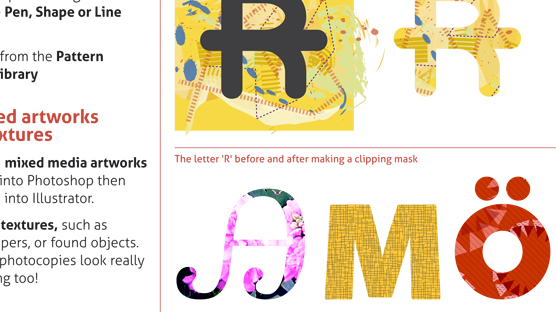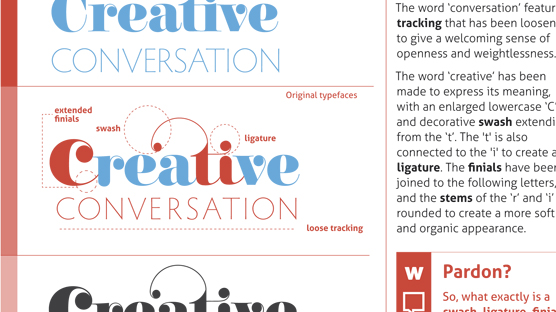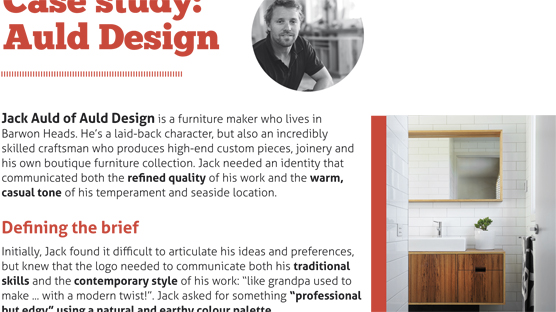 TELL ME MORE ...
A resource exploring type's potential to evoke the personality of a business or message.
This resource is all about the emotive potential of type. It delves into type's ability to communicate the personality and 'voice' of a business or message, and explores the relationship between type and image in establishing an identity or brand. Students are encouraged to consider type as we would a person, whose qualities and character are expressed in their walk, talk and attire.
The Voice of Type is presented as a series of student-friendly handouts designed to inspire creative but informed applications of emotive type. Featured in the resource are typographic skills, techniques and terminology, ideas for the treatment of type and loads of real-life examples. Case studies expose and unravel the development of typographic logos, revealing the decisions behind typeface choices and treatments.
Emma draws on her work as both a graphic designer and teacher as she describes her own professional practices and how these might inspire classroom projects. She details the evolution of logos and how they are paired with imagery to produce final presentations. She writes about font licenses, copyright restrictions and the creation of files for print and screen-based applications.
Created for teachers of Years 10-12 Visual Communication studies, The Voice of Type can be shared with students selectively or in its entirety, and may either supplement a task or be used as its framework. Its content addresses key aspects of VCE Visual Communication Design, Unit 2 Outcome 2: Type and Image, but offers inspiration and information appropriate for various outcomes and projects.
This resource is delivered as a selection of PDF files on CD.
In the kit:
Student handout suite: 20 x full colour PDF student handouts exploring the use of emotive type, including a student project appropriate for Visual Communication Design, Unit 2 Outcome 2: Type and Image
Student handout suite – black and white version: A low ink, printer-friendly version of the student handout suite
Mini student handout: A condensed overview in PDF format of key content from full student handout suite
Teacher's Image bank: A PDF presentation of visual examples found in the student handout suite, ready-made for class discussion.
Pinterest content: A specially prepared Pinterest virtual pinboard of additional typographic identities.